Many studies suggest one of the main reasons for the housing inventory shortage in today's market of homes for sale is that older generations have chosen to "age in place" over moving.
NAR's findings show that Baby Boomers (43%) and the Silent Generation (12%) made up 56% of sellers in 2018! This means the majority of sellers last year were over the age of 54. This also shows these generations ARE moving!
The report also shared the reasons why they chose to move. According to the research, the top reason was a desire to be closer to friends and family. Below is a full breakdown: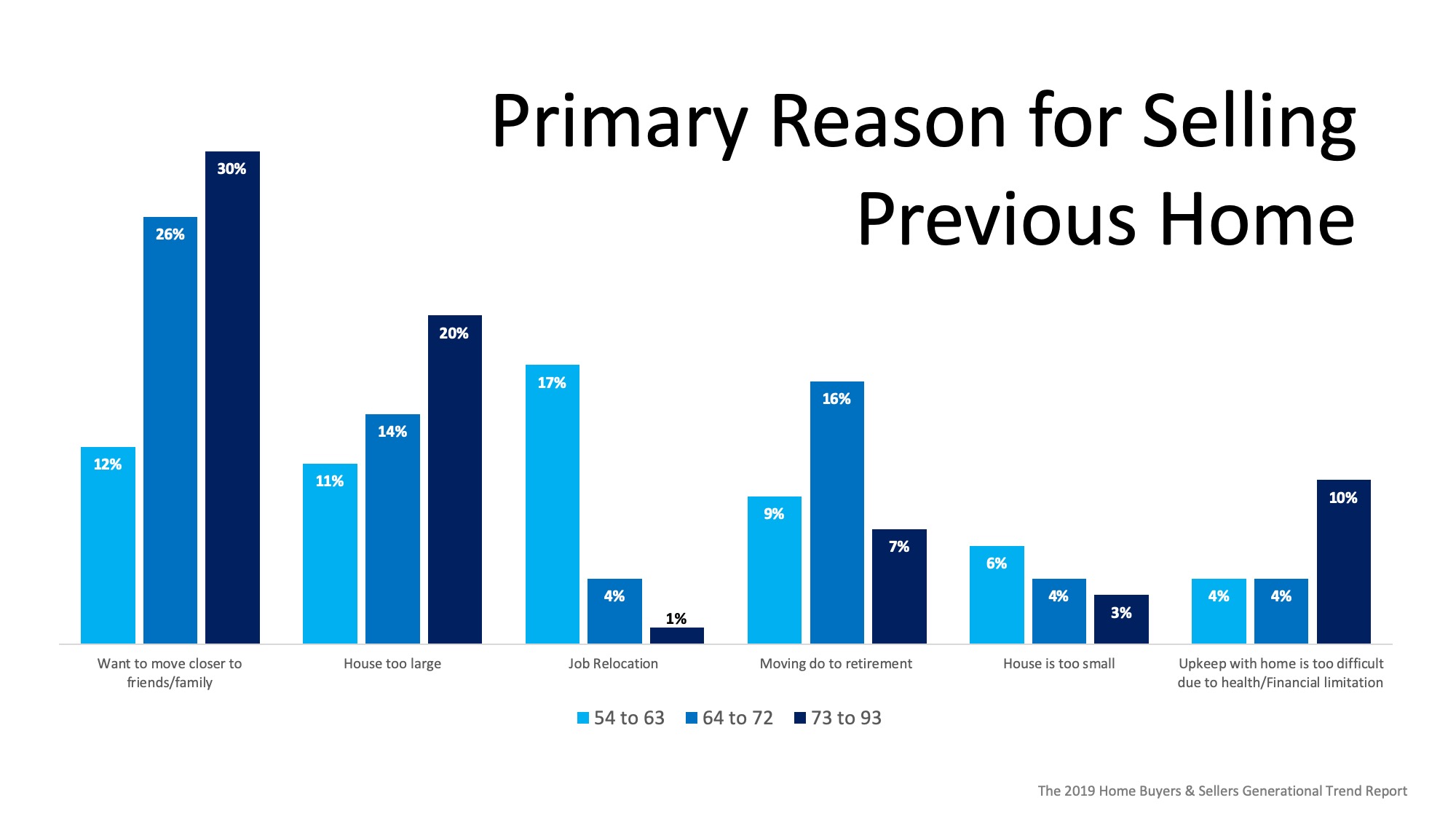 As we can see, they have plenty of reasons to sell their current home! But what type of homes are they trading in?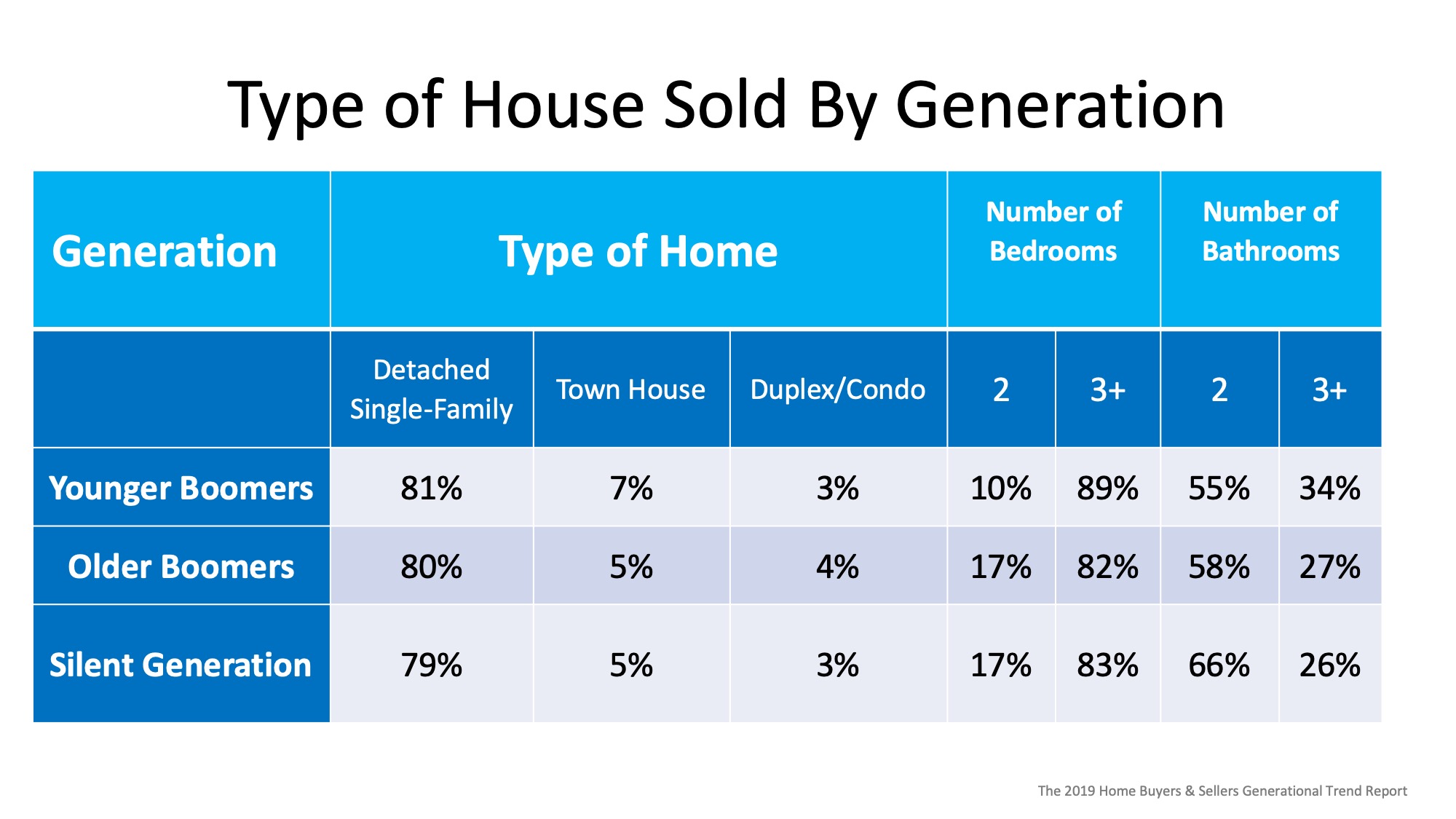 Once again, the report demonstrated that older generations are not keeping that 3-bedroom, 2-bath colonial home. Instead, they are putting it on the market and moving on with their lives!
Bottom Line:
If you are living in a house that no longer fits your needs, let's get together to help you find a home that will.  Let's get together and discuss your options!
Contact Acuity Group
Acuity Group Real Estate Professionals
564 Dodge Ave Suite A
Elk River MN 55330
Office:  763-633-3535
www.ACGProperty.com
OUR SPECIALTIES:   Residential & Commercial Seller and Buyer Services, Property Management & Residential Rentals,  Association Management, Residential and Commercial Investment Property Specialists, New Construction, Listing & Marketing Specialists, CDPE (Certified Distressed Property Experts), Short Sale Specialists, REO/Bank Owned Sales.  Golf course properties, water front properties, acreage & hobby farms, vacant land, condos & townhomes, industrial/manufacturing/retail properties, association maintained properties, senior housing, luxury homes, vacation & secondary housing.
 Serving the following Minnesota Counties:  Sherburne, Anoka, Wright, Hennepin and portions of Mille Lacs and Isanti Counties
You might also enjoy reading...